H-D™ CONNECT
COOL, CALM AND CONNECTED
H-D™ Connect service remotely connects you to your bike through the Harley-Davidson™ App on your smart phone. It uses built-in cellular connectivity and GPS to keep you in the know with bike status, notifications and alerts. Available for the 2020 LiveWire™ and select 2020 Touring models.
CHECK YOUR BIKE VITALS
You'll always be plugged in. Check your high-voltage battery charge status or fuel level, available range, tire pressure (on TPMS-equipped models), ride mode (on equipped models), odometer, Infotainment software updates where applicable, and riding statistics.
KNOW IF YOUR BIKE IS TAMPERED WITH
You'll always have peace of mind. See your bike's location in the H-D™ app and get alerts if it's been tampered with, bumped or moved. The GPS-enabled stolen vehicle tracking feature also lets you share its location with local law enforcement.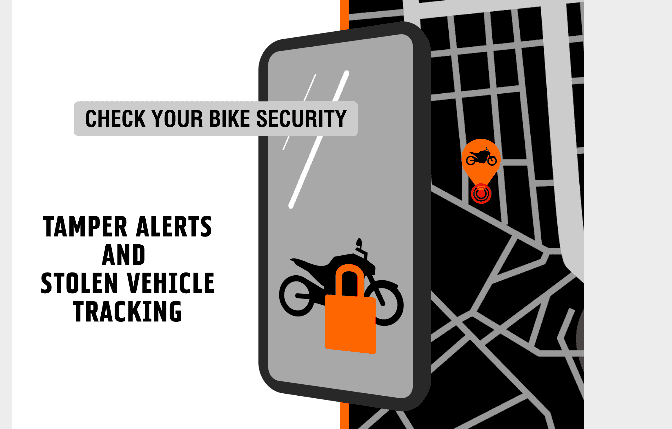 STAY ON TOP OF YOUR BIKE'S SERVICE
Get maintenance reminders when your next service is due and keep track of completed services in the maintenance log.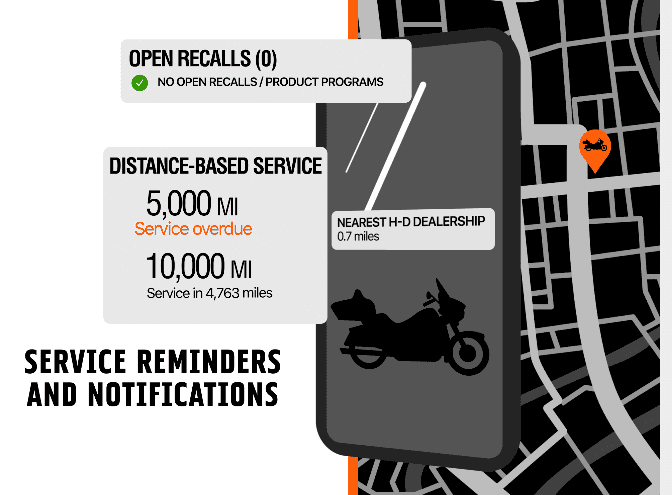 INTEGRATED WITH THE H-D™ APP
The H-D™ Connect service is powered through the
H-D™ App
. Along with H-D™ Connect features, you'll also get access to GPS navigation, Record Ride, events calendar, dealer locations, and more.